2016 Housing Forecast
With 2015 coming to an end many are staring to make their predictions for 2016. There are many interesting factors that could contribute to the 2016 housing market. One of the biggest factors we face is rising interest rates. The general public is feeling better about the economy, the current lower unemployment rates, and a general increase in new job starts; so many forecasters feel
that this will have an impact on housing numbers. Even with a rise in interest rates, interest rates are still at historical lows. Forecasters feel that a small rise in interest rates could get many buyers off the fence in anticipation of additional increases later in the year.

The second largest factor predicted to affect the housing market in 2016 will be millennial buyers. The last several years many millennials have been living at home, with parents and family, unable to find suitable employment and trying to figure out how to deal with their college loan debt. These two situations are beginning to change and millennials are beginning to get out on their own, leaving mom and dad, as they begin to find employment. If true, this market segment could have a huge impact on the housing market in the next few years.
A third important aspect to the 2016 housing market will be the continued rise in general home prices. According to predictions by Corelogic, home prices are predicted to rise 4.7% from July 2015 to July 2016. This is always great news for current homeowners as well as those looking to sell their home in the not too distant future. Like interest rates, rising prices will also have an effect in getting many buyers off the fence.
While no one has a crystal ball, we are anticipating a good, strong year in 2016. If you are in the market for a new home and would like to talk with one of us about your situation, give us a call. We would be glad to help!
Check out the articles below see what other factors may affect the housing market in 2016.
http://www.homebuyinginstitute.com/news/fresh-batch-housing-predictions-679/
http://www.mortgagenewsdaily.com/12082015_housing_forecasts.asp
http://www.realtor.org/news-releases/2015/11/existing-home-sales-on-track-for-further-expansion-in-2016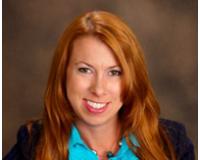 Author:
Allison Chappell
Phone:
256-529-8860
Dated:
December 12th 2015
Views:
3,160
About Allison: Military Relocation Specialist Associate Broker CSP ...