What Is Title Insurance
Thomas Williams from Johnston, Moore and Thompson has another great resource about Title Insurance and why it is so important.
Thomas says...I get a lot of questions about Title Insurance. Below is what our underwriter Stewart Title has to offer about Title insurance. If you ever have any questions or need a quote, please do not hesitate to call me.
What is a title?
Simply stated, the title to a piece of property is the evidence that the owner is in lawful possession of that property.
What is title insurance?
Title insurance protects real estate owners and lenders against any property loss or damage they might experience because of liens, encumbrances or defects in the title to the property. Each title insurance policy is subject to specific terms, conditions and exclusions.
How does title insurance differ from other insurance?
Insurance such as car, life, health, etc., protects against potential future events and is paid for with monthly or annual premiums. A title insurance policy insures against events that occurred in the past of the real estate property and the people who owned it, for a one-time premium paid at the close of the escrow.
What does it cover?
Title insurance protects against claims from defects. Defects are things such as another person claiming an ownership interest, improperly recorded documents, fraud, forgery, liens, encroachments, easements and other items that are specified in the insurance policy.
Who needs it?
Purchasers and lenders need title insurance in order to be insured against various possible title defects. The buyer, seller and lender all benefit from issuance of title insurance.
How is a title insurance policy created?
After the escrow officer or lender opens the title order, the title agent or attorney begins a title search. A Preliminary Report is issued to the customer for review and approval. All closing documents are recorded upon escrow's instruction. When recording has been confirmed, demands are paid, funds are disbursed, and the actual title insurance policy is created.
What is escrow?
Escrow refers to the process in which the funds of a transaction (such as the sale of a house) are held by a third party, often the title company or an attorney in the case of real estate, pending the fulfillment of the transaction.
What are the title insurance policy types?
The Owner's Policy insures the new owner/home buyer, and a lender's policy insures the priority of the lender's security interest.
Value of Title Insurance
The title industry is an important part of every American's life. It may seem like a grandiose claim, but the work we do benefits not only each individual policyholder, but the nation as a whole. And yet, many people are unfamiliar with what title insurance is, what it does for them and the benefits of having a healthy title industry. So we'd like to offer a quick glimpse into what we do for our customers day in and day out at Stewart and the benefits all Americans receive from the work done by the title industry.
We protect policyholders from the unknown.
More than likely, your home is your biggest investment, and we protect your interest in that investment. Title insurance protects real estate owners and lenders against any property loss or damage they might experience because of liens, encumbrances or defects in the title to the property. Each title insurance policy is subject to specific terms, conditions and exclusions. While other types of insurance (such as flood, auto or homeowners insurance) provide coverage that focuses on possible future events, title insurance protects against loss from hazards and defects already existing in the title to a property. Some examples of such defects might be improperly executed documents from a previous sale of a lien against a previous owner.You can view a list of many of the protections provided by title insurance here.
Over half of all real estate transactions have a problem somewhere in the chain of title. We find these issues and assist in taking corrective action to enable the transactions to go through and allow our customers to have peace of mind about their new home purchase.
Title insurance provides valuable protection at a good value.
Another difference between other types of insurance and title insurance is in how the policies are paid for. Title insurance is purchased with a one-time premium and provides coverage for as long as the policyholder or their heirs own the property. This is unlike the annual or monthly premiums you must pay for other insurance types.
Examine the cost of title insurance over the life of the policy versus other types of insurance and you'll find that policyholders receive a great value for the money they spend. If a homeowner were to pay the national average cost of a title insurance policy and live in their home for just five years, the annual average cost of the title insurance policy would be less than $200 a year. By comparison, the national average cost of a homeowner's insurance policy is over $700 per year.
The title industry provides benefits to the entire country, not just our policyholders.
Beyond the security and peace of mind we provide to our customers, the title industry helps to improve the transaction process in ways that benefit all of the transaction parties and the country as a whole.


We save consumers $10 billion annually in interest costs through timely closings, putting those dollars to work in the hands of the American homeowner

By expediting the closing process, we save consumers and the real estate industry
$1 billion a day

We provide educational materials concerning the real estate process that empower consumers and help improve their transaction experience

We help collect $1.75 billion in delinquent federal taxes annually, lessening the tax burden for everyone

We help collect $325 million in past due child support annually, enabling children to be properly cared for.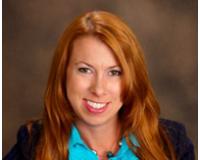 Author:
Allison Chappell
Phone:
256-529-8860
Dated:
January 4th 2016
Views:
2,632
About Allison: Military Relocation Specialist Associate Broker CSP ...