9 Steps To Your New Home
Buying a new home does not need to be an overwhelming experience. Here are the simple steps to acquiring your new home.

1. Pre approval – Even before your search starts it's important to work with a lender to obtain finance pre-approval. This allows you to know if you are qualified to buy a home and how much you are going to be allowed to borrow. There is nothing worse than finding the home of your dreams and not being able to purchase. Pre approval will allow you to know your monthly payment and this allows you to make sure that payment will work with your budget.

2. Offer – Once we help you find your dream home it's time to make an offer. When making an offer you have a couple things to consider. How long the property has been on the market, the condition of the property, taxes and insurance, neighborhood amenities and school ratings. All of these can have an effect on what you are willing to pay. Secondly, you have to think about the terms of your offer. Will you ask for closing cost? How much earnest money should you include? What is your down payment going to be? Also, this would be where we include any special requests, like the conveyance of the refrigerator or washer and dryer. You are not alone. We are here to help to provide information that will assist you in your decision.

3. Negotiations – negotiations are not for everyone and they can be a trying time when you have found the home of your dreams. That's why our experience and skill can help you navigate this step. Things that often are negotiated after an offer has been made are: Closing cost, time frame for closing and purchase price. Be prepared for a counter offer, if you are not making a full price offer.

4. Congratulations- Once all parties have agreed to the terms of the contract, and signed to acknowledge the agreement, you are officially under contract. You, your lender, and the closing attorney will all receive a copy in order to continue with the steps towards closing.

5. Inspections – Are important steps in the process and you should plan to pay out of pocket for a home inspection and pest inspection. Together these inspections can cost between $400 and $500. A home inspection professional will be able to evaluate the property and provide insight into potential problem areas. They will look for and evaluate all the systems of a home and make sure that everything is operating or performing as it should. A pest inspector will look for bug or rodent infestations and termite damage that might not be noticeable to the naked eye. By identifying potential unforeseen issues they help make sure that you don't get any surprises after you move in. The Home inspector will produce a detailed report of their finding allowing you, as the purchaser, to see exactly what the issues are. You are not required to be present for either inspection. We will assist in scheduling and attending these inspections so that you don't have to take time off work.

6. Request for repairs – Once the inspections are complete a list of repairs will be generated. This list can be short or long. It all depends on what the inspections uncovered and what you, as the purchaser, are going to request the seller to repair. Be prepared for some more negotiations. Sellers are not always willing to make repairs. It's important to have your list of priorities for the repairs, and to know what you are willing to live with and without.

7. Lender follow-up – Now that the list of repairs is under way it is time to follow up with your lender. Make sure that any final documents are signed and that they have all of the necessary paperwork from you.

8. Final Walk – At this step you will walk the home and verify that all the negotiated repairs have been made and are complete. This is usually done anywhere from a day to a few hours prior to closing.

9. Closing – Closing will take place at a real estate attorney's office. All of the final closing documents will be forwarded to the attorney's office for signatures. A good closing attorney will review and discuss each document with the purchaser. This process can take anywhere from 45 minutes to 2 hours.

Let us at Huntsville A-team help you navigate buying your new home. Our staff, and years of expertise, will help to make it a fun, exciting and stress free experience. Visit us at www.HuntsvilleAteam.com.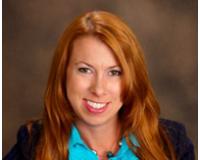 Author:
Allison Chappell
Phone:
256-529-8860
Dated:
April 14th 2014
Views:
3,755
About Allison: Military Relocation Specialist Associate Broker CSP ...