Buyer Frequently Asked Questions
As a buyer, what is my first step?
The best first step of any buyer is to talk with a lender and get qualified or pre-approved. This does two things. First it allows a lender to check your credit and see if you are eligible for a loan. Second, it helps you to establish a budget for your new home. You may get qualified for more than you want to spend or less. In either case you know what your options are. Let us know if you don't have a lender you can talk with, we would be glad to recommend one to you.
How much do I need for a down payment?
Down payment will be determined by the type of loan you are eligible for. Some conventional loan will require as little as 5% to 10% down. Many FHA, VA or Urban Development loans can require as little as 3.5% to 0% down. As in the question above, it is best to talk with a lender before you get started and know your options. They can explain the different programs and help determine what will be best for you.
What are typical closing costs?
There may be closing cost customary or unique to a certain locality. Typically Closing Cost can be broken into three different sections…they are Closing Cost, Prepaids, and Escrows. They are paid "at closing" and are separate from a down payment. Closing costs are usually made up of the following...(these fees are above and beyond your down payment amount)
Attorney's or escrow fees

Property taxes (to cover period to date)

Interest (paid from date of closing to 30 days before first monthly payment)

Loan Origination fees

Recoding Fees

Survey Fee (if required)

First premium of mortgage insurance (if applicable)

Title Insurance

Loan discount points (if applicable)

First payment to escrow account for future real estate taxes and insurance

Paid receipt of homeowner's insurance policy

Any documentation preparation fees
What is the difference between a Down Payment and Closing Cost?
A down payment is a payment made, in cash, during the onset of the home purchase. The down payment represents only a percentage of the full purchase price of the home. The buyer then secures a financing arrangement to cover the remaining amount owed to the seller. For example if you are purchasing a $100,000 home and putting 10% down, you then have to get a mortgage loan for $90,000.
Do I need a home inspection?
Yes! Alabama is a "Buyer Beware" state; Meaning that the buyer is responsible for validating all the information provided in the transaction and assumes the risk of purchasing a property that may or may not meet their needs. For this reason a home inspection is so important. It allows the buyer time to inspect the property, with the help of a trained and licensed inspector, to discover any possible defects in the property. As with anything, a Home inspector is limited as to what he can inspect, but they are still well worth the investment.
What is an Active listing?
Active status means that the home is available for purchase, and the seller is accepting offers. Active status is the most common type of listing on our local MLS.
What is a Contingent listing?
A Contingent status is a where a seller has accepted an offer, but the final sale is contingent upon certain criteria that has to be met. These criteria, or contingencies, typically fall under one or more of these categories; they are an appraisal, a home inspection and/or final mortgage approval.
What is a Pending listing?
The status of a listing may be changed to Pending when all contingencies have been satisfied. The sale is now pending closing.
What do I need to make an offer?
Your real estate agent will assist you in making an offer, which will include the following information:
Complete legal description of the property

Buyers' legal name(s)

Earnest money check (amount depends on the sales price of the home)

Pre-approval letter including down payment and financing details

Price you are offering

Proposed closing date

Length of time the offer is valid

Any special provisions (ie. Contingent on a satisfactory home inspection or amount of closing cost assistance from sellers)

How long does it take to close on a home and move it?
When purchasing a used home you can expect the process to take anywhere from 30 to 60 days. This of course depends on a couple of factors and the players involved. One big factor is the type of loan you have. A conventional loan can be closed in about 30 days. VA and FHA loans can take 45 to 60 days. The players in the process are the Sellers, Banks, Appraisers, Inspectors, Buyers and Real Estate Agents. All of these people can positively or negatively affect the process. This is why it is so important to the pick the right agent. We have the relationships to get thing done and will work hard to get you closed.
These are just some of the questions we get from the buyers. If you have a specific question and did not find the answer here, please let us know we would be happy to talk with you and answer any questions you have.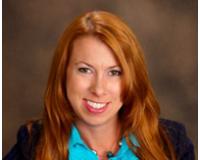 Author:
Allison Chappell
Phone:
256-529-8860
Dated:
September 19th 2015
Views:
346
About Allison: Military Relocation Specialist Associate Broker CSP ...