Buying Vs Renting
Is it better to buy or rent a home? At some point in our lives we all face this question. In today's world many potential buyers rent because it is easy and allows them the luxury of making a quick change or being flexible. But there comes a point at which you have to decide, is there a better long term plan? And…how long will it take to get a return on a home buying investment? If you are looking to buy or rent soon then you might want to read this.
When buying a home the return on investment is not as far off as you would think. I'm not going to argue the point that renting has some short term benefits and makes sense in some circumstances. But if you have a long term goal then buying a home is the way to go. To give you an example I have used the Realtor.com® calculator to illustrate my point.
Using the Madison Alabama zip code 35758 I took the average home sales price and the average rent for a single-family home for this area. The average home sales price is $292,900. The average rent for a single-family home in the same area is $1,475 per month. Using these two numbers we calculate that you will begin to make a return on a home purchase in less than 5 years. This means, as shown by the chart below, that the monthly expense of renting begins to cost you more money than owning a home at the 4 year mark.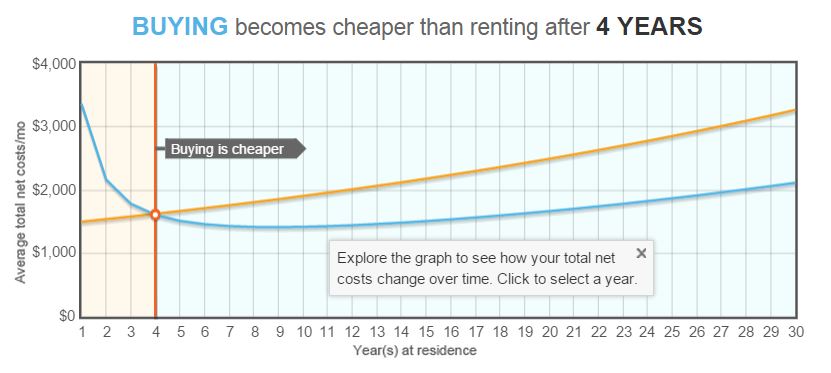 Figure 1: Source Realtor.com
You have to remember, your initial investment is higher, but the cost of maintaining a home and the fixed cost of ownership wins out over time. So don't throw your money away on rent if you can avoid it. Begin to save a little each month towards your down payment. Look at different finance options and see what might work for you. There are several programs that can help you get into a home with little to no money down. If you are not sure where to start then give us a call.
Reality is, over time, owning a home makes more fiscal sense and begins to pay you back in a relatively short period of time. Visit the website below to see all the details. You can personalize the data to fit your specific situation. If you are renting I urge you to take the time to explore the possibility of home ownership. You will be glad you did.
Figure 2: Source Realtor.com
And, when you are ready to start your home buying adventure please give us a call! We would be glad to meet with you to discuss how we can help.
Resources:
http://www.realtor.com/mortgage/tools/rent-or-buy-calculator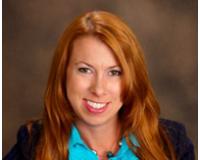 Author:
Allison Chappell
Phone:
256-529-8860
Dated:
July 3rd 2015
Views:
707
About Allison: Military Relocation Specialist Associate Broker CSP ...