Dinners Drive Ins And Disappointments
As with anything there are certain things that make your personal experiences pleasant or unpleasant. Some things you have control over and others you do not. I recently had arranged to meet my wife for lunch at a new restaurant in the Madison area that we had not yet tried. We tend t
o stick to what we know and like, so for us to branch out and try something new was a bit of a big deal. Over all the food was good, but what ruined the experience for us was the service. Granted we were dining during the so called "Rush", we were looking forward to trying something new.
We stood in line, ordered our food and found a table rather quickly. We were thinking to ourselves that based on how busy they were we were glad to find a seat. We settled into our table and enjoyed some conversation. The young couple that sat down next to us was behind us in line. Not too far away another couple who was behind them found a table and sat down.
After a few minutes of talking we noticed that both of the other couples had received their food. My wife and I looked at each other and said," That's interesting!" Again, we went back to our conversation and did not think much about it. Suddenly we noticed that 20 minutes had gone by and still no food.
At this point I stopped a waitress and asked her to check on our order. Another 10 to 15 minutes passed and still nothing. No explanation, not any communication. At his point I have to admit I was a little upset. We had picked this placing thinking it would be a quick stop, allowing us to get on with our busy afternoon. So, I got up from the table and found a second server. I expresses we had been waiting for our food for over 30 minutes. He assured me he would check on it. A few minutes later he arrived at our table with our food and explained that our order had been lost in the kitchen. He was extremely apologetic, delivered our food and walked away.
Ok, so what the point of the story? Even thought the outcome was good and the food was ok, it was the process that ruined the experience. We will likely not return to that establishment anytime soon.
As Realtors our repeat, or referral business, is most important to us. Many of the larger local Real Estate firms in our area are what I call, "One and done" business models. They win you up front, but then loose you during the process. By the time you realize how bad they are it is too late, you are locked in! They may pride themselves on a high volume of sales each month, or boast being the biggest in town, but they do not capture their customer's hearts and make them lifelong clients. I believe that service is truly a lost art!
Stay tuned for part 2…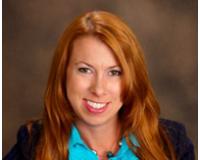 Author:
Allison Chappell
Phone:
256-529-8860
Dated:
March 10th 2015
Views:
608
About Allison: Military Relocation Specialist Associate Broker CSP ...