Dinners Drive Ins And Disappointments Part 2
So, how do
you define good service!? Honestly, that is hard to do because it is different for all of us. I was once teaching a seminar at a conference and asked that very question. I ask, "Can someone please define great customer service for me?" An older Gentleman in the second row raised his hand and summed it up perfectly. He said, "I can't tell you what it is, but I know it when I see it!"
You see great service is as unique as each of us. What is important to one person, my not be a consideration for someone else. So, just as I played a role in my dining experience you play a big role in your home buying or selling experience. To create a pleasant home buying or selling experience it takes both of us working together. Here are a couple of the basics that I know that can make a huge difference for you, and working with us will make it that much sweeter!
Get pre-approved! I really can say this enough, so I'm going to say it again…"Get pre-approved!" I wish I could say that in a Darth-Vader voice. Knowing what you can afford and knowing what you are willing to afford is huge. These two numbers can be very different. I always ask, "What are you comfortable investing?"
If you are not sure where to start to get pre-approved, please let us know. We will help you find a financing option that works for you. I see more people get disappointed because they find a home prior to getting pre-approved. There is no worse experience then finding your dream home and watching it slip thought your fingers. Everyone loses in that situation.
Communication is Key! This is the biggest one! Communication is a two way street. We can't help you, or be the most effective, unless you communicate. We work for you and need to know the plan. We want to understand and know what you are thinking and feeling. Ask questions and let us know if you don't understand something. Tell us what you like and don't like. Hey, if you would rather text than email, let me know, I'll be glad to text you. Our role is to help you navigate the process and make it as easy as possible. On the other side of that coin we promise to communicate at every step. Even if it is to say…"I don't know!" I can promise we will work together to discover the answer.
The best and most memorable transactions, for me, are the ones with clients who were willing to communicate and ask questions. They entered the process with eyes wide open and this makes it a great experience for everyone. So, communicate! I promise it will make a huge difference.
Experience, Experience, Experience. We have over 35 years of combined Real Estate experience. We have not seen it all, but we have seen most of it, and we are always willing to learn something new. If we don't have the answer, we will find the answer or direct you to someone, or somewhere, you can find that answer.
Be willing to take advice. I'm willing to listen to you so please Grant me the same consideration. Our experience gives us a perspective that is unlike yours. Recently I was with a customer who was a know-it-all. You know the type…"I've bought 7 homes in my life, so I know what I'm doing." In truth, he may have bought 7 homes in his entire life, and that is great. Just remember my team and I have bought and sold hundreds of homes. A true professional has to stay teachable, do the same; be willing to learn and take advice when it is necessary. Our goal is to guide the process to make it enjoyable. I'm not saying it will be stress free and perfect, but I promise we can help to make it as prefect and stress free as possible.
Work with a professional and check out reference. Ask if they have a personal website. I'm not talking a company website…"Do you have a website that will allow me to search the MLS and find listings and local information?" Check them put on Trulia ®, Realtor.com or Zillow ®. What do past clients have to say about them?
Follow through. Knowing that we are in it for the long haul is one ingredient that you can't do without. It is not just about getting you to the closing table and collecting a check. It's about building relationships that last for a life-time. We promise to be here after you close and we hope to be there when you are ready for the next buying or selling adventure.
At the end of the day it is about building lifelong clients and providing the best possible service. Our true goal is to help you through the process and make it an enjoyable and fun. Let us show you what award winning service looks like and how working with a true professional can make all the difference.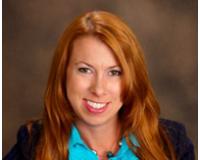 Author:
Allison Chappell
Phone:
256-529-8860
Dated:
April 7th 2015
Views:
513
About Allison: Military Relocation Specialist Associate Broker CSP ...