Fall Home Maintenance Tips
Halloween is past us and the consistent cool air is upon us. The trees are beginning to change and temperatures in the evening are beginning to dip down to some chilly numbers. So, because of the cool weather I turned the furnace on one day last week. The familiar smell of dust burning off the coils filled the house. This made me think…"When was the last time I had the furnace checked?" Well, I could not remember. I mentioned it to my wife and we decided to schedule a service call and have the furnace looked over.


Along with having the furnace checked I had a flood of thoughts about all the other things I should be to get ready for winter around the house. Know I admit, our winters here in Northern Alabama are not as bad as the winters in the Northern States, but you can be caught off guard if you are not ready. Keeping your homes in good repair is an important part of maintaining your homes value. Here is a list of things you should think about and work on around the house this Fall.


Flush hot water heater and remove sediment. This prolongs the life of the heater and helps with efficiency as well. There are some specific instructions on the proper way to do this, so look for instruction based on your heater.


Get heating system ready for winter. Get furnace serviced/inspected at least every other year. As with the AC, this shouldn't be a huge expense. Check for any leaks in windows or doors and make sure heating vents and air returns are open and not blocked by furniture.


Remove exterior hosed and cover faucet with a faucet cover. Also flush hoses and store them. Winterize sprinkler systems as well, if you have one.


Get chimney cleaned, if you have one. Some folks say to do this in the spring, some say fall. Either way, just make sure it's done once per year.


Put away lawn and garden equipment. Pick up anything in the yard that could be damaged by cold, wet or snow, such as garden tools, hoses and nozzles, and patio furniture and accessories. Run or drain your lawn mower until it's out of gas. Rather than drain them I use fuel stabilizer in mine over the winter.
Trim back vegetation. In some areas of the South plants grow year-round, so it's important to keep an eye on whether they're encroaching on the roof and walls. Trim trees so that branches don't hang over the roof, and keep heavy, dense growth away from siding. A good rule of thumb is to trim back bushes and shrubs so that there's enough room to walk easily between plantings and your house.
Check weather-stripping and caulk. Open all your exterior doors and windows to check the weather-stripping; if yours is crumbly or has gaps, replace it. Remove the old weather-stripping with a utility knife and clean the surface with household cleaner, getting as much of the old debris and adhesive off as possible. When the surface is dry, apply peel-and-stick foam weather-stripping. Start at the top of the door frame and work your way down, being careful not to stretch the foam strip, which can weaken the adhesive.
Inspect windows and doors for any gaps between the trim and the exterior siding that allow air to penetrate from the outside; these gaps should be caulked. Be sure to scrape out any crumbling old caulk or paint — applying new caulk over old is fine, but first get rid of loose chunks and remove any grit with household cleaner.
Check the Gutters and downspouts. If your gutters are full of debris, and they probably are, water can back up against the house and damage roofing, siding and wood trim. This should be a part of regular home-owner maintenance.
Replace batteries and/or test Smoke Alarms and CO detectors! A good time to remember to check your smoke alarm and change the batteries is when you change your clocks twice a year as daylight savings time begins and ends. You may also want to clean or vacuum the detectors to remove dust buildup.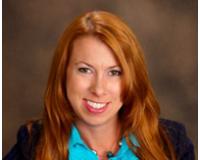 Author:
Allison Chappell
Phone:
256-529-8860
Dated:
November 10th 2014
Views:
604
About Allison: Military Relocation Specialist Associate Broker CSP ...