Pros And Cons Of Buying A Foreclosure
The foreclosure market has cooled off in the last year, but there are still many deals to be found. The process for buying a foreclosed home can be very different from the process of buying a regular "for sale" home or buying other types of real estate. Foreclosures are not for everyone, with that said; there are many reasons to look, or not look, at purchasing a foreclosed home. Here are a couple pros and cons for you to consider.


Pros
Getting a great deal – Probably the number one reason anyone buys a foreclosed home is because of the deals you can get. Buying a home at a discount appeals to almost everyone. Buying a home well under market value is a great way to get equity and make a smart investment. Foreclosed homes do allow you to get in a home for less than market price and can provide you with future equity when you decide to cash out or move up in the market.


Getting more house for your money – Foreclosures also provide many buyers with the opportunity to get more house for your money. I recently worked with a client who was able to purchase a foreclosure and get almost twice the house for the money. That is a rare find, but they do exist if you are willing to shop around and move quickly. A couple hundred additional sqft of space could be a big benefit to you or to your family.


Getting to be in an area that you desire – Another great advantage to buying a foreclosed home is being able to afford a home in an area or neighborhood that might otherwise be out of your price range. With many foreclosed homes listed below market prices it might open up an area that you thought was out of reach.


Urgency on behalf of the owner – Banks or investment groups usually have a sense of urgency to sell and close the properties they hold. Although, the process can get drawn out we have seen a movement for the banks or investment groups to negotiate quickly to secure a contract. This can be an advantage when you find a property that interests you.


Cons
Multiple offers – Just like you, there are many people looking for a great deal. That can create a great sense of urgency and create competition. Competition by far has been the killer in many of the deals I have worked. When a hot property hits the market at a great price you often get in a multiple offer situation. This is where several people have made offers on the same home within the same time frame. Only one person is going to get the house. Be prepared to make offers and lose a property or two. It's just part of the game. Be prepared to put your best foot forward right out of the gate, if the house is already discounted don't expect an offer below list to be accepted.


Sold "As Is" – Most forecloses are going to be sold "As Is". What this means is that the property is sold in its current condition. Every property is different and they are all unique. I have sold foreclosures that look like new, and I have also sold some that needed serious work. This could include flooring that needs to be replaced, holes in the drywall, missing or damaged interior doors, broken windows, missing cabinets or missing appliances. The bank or investment group is not always going to fix or repair these types of items. What they will usually address are any Health or Safety issues if discovered.


For this reason we always recommend you have a home inspection performed by a licensed and trained Home Inspector. They can often discover items that may not be noticed by the average consumer. They will also check the electrical, plumbing and mechanical systems of the home and make sure they are operating within normal parameters.


Time Table – Once under contract you are at the mercy of the process. You are working to the time table of the banks and investment groups. I have seen closings get dragged out and pushed back months for a number of various reasons. Getting a foreclosure to close the first time and on time is not unheard of, but in many cases, once an offer is accepted, you are along for the ride and will have to be patient as the process can be delayed. This is the time that you have to remember what a great deal you are getting and know it will all be worth it in the end.


Paperwork – Banks and investment groups often require additional paperwork. It might be a special contract, the use of their addenda or forms. They might also require additional pre-approvals from a lending institution of their choosing. They may also ask for additional documentation as the process progresses. Proof of funds, additional searches or letters from creditors can all add up to more paper and more time. Don't get discourage and be diligent to complete or provide what they ask for.


Whether or not a foreclosure is for you is hard for me to say. What I can say is…having a knowledgeable and experienced Realtor on your side can make all the difference. A Realtor can walk you through the process and help to facilitate the transaction. Like you, to some degree we are along for the ride, but sometimes it's nice to know you are not alone in the car. Ask me how I can help you today!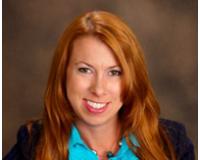 Author:
Allison Chappell
Phone:
256-529-8860
Dated:
October 1st 2014
Views:
578
About Allison: Military Relocation Specialist Associate Broker CSP ...