Seller Frequently Asked Questions
How do I determine my homes worth?
A Competitive Market Analysis (CMA) can be prepared by a licensed Realtor. They will evaluate what has sold and what is currently on the market to calculate a competitive sales price for your home. Sometimes a seller will disagree with a Realtors analysis, so the best alternative is for the seller to pay for an appraisal provided by a certified Appraiser in your local area.
When is the best time to list my home?
In our market there are two great times to list your home. The spring selling season is always the best time and we see the most market activity during that time. This is defined as the months between mid February through the end of July. Our market will slow down in August and then pick back up just before the holidays. This second surge in the market is created by buyers who want to be in a new home before the holidays.
How much does it cost to sell my home with a realtor?
Fees can vary in our market from 5% to 8% in sales commission, and some agents (who will remain nameless) go as far as to charge upfront fees. I would question any agent who charges you any upfront fees and promises the world. We never charge any upfront fees and we have very competitive rates. We would be glad to talk with you in person to discuss our fees and show you what we can do to get your home sold.
Why isn't my home getting any activity?
There are two main factors that control sales activity; they are price and condition. If your home is not priced correctly it can have a huge effect on activity. That is why we put a lot of emphasis into getting your home priced right the first time. Second to this is the condition of your home. A well maintained and move-in-ready home will always sell before a lesser maintained home. Fresh paint, cleaning and making minor repairs can go a long way with buyers and make your home more desirable.
Should I have an inspection before I sell?
This can never hurt and often is a great idea. Most buyers are going to conduct their own home inspection. Having a preemptive home inspection and making that report available to potential buyers can provide a lot of peace of mind. Making repairs based on that report can also help with the sales process and lead to a quicker closing with fewer surprises.
Should I provide a Home Warranty?
A home warranty is not necessary but it can be a benefit to potential buyers. Many buyers want a move-in-ready and hassle free home. Providing a home warranty can be a huge benefit with a home that has some age on it or needs some potential maintenance in the not too distant future. When negotiating repairs; a home warranty can sometimes be provided in-lieu-of a costly repair or an upgrade.
These are just some of the questions we get from the buyers and sellers. If you have a specific question and did not find the answer, please let us know we would be happy to talk with you and answer any questions you have.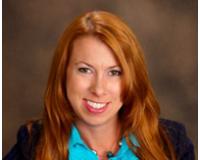 Author:
Allison Chappell
Phone:
256-529-8860
Dated:
October 19th 2015
Views:
351
About Allison: Military Relocation Specialist Associate Broker CSP ...