Summer Home Maintenance Tips
There are many ways to protect our home's value. Performing regular maintenance and making regular inspections is a way to do that. Here are just a few summer items to help get you started…
Check furnace and A/C Filters and change them regularly; every 30 days is recommend.
Check your fire alarm batteries and change them as needed.
Air conditioning tune up. The number one priority for your summer home maintenance checklist is to have your air conditioning (AC) unit tuned up. The worst thing that can happen when you flick that switch is for northing to happen. Summer, Here in North Alabama, arrives pretty quickly. So, having your unit checked by a professional is essential for a cool and comfortable summer.
Check your Roof. Your roof should be inspected annually to ensure that you don't have any problems. As many of your know we had a very wet spring. Weather you inspect, or hire a professional; it is a good idea to look for damaged shingles and potential water issues.
Clean the Gutters. Cleaning gutters regularly will help prevent clogging and unnecessary leaks. Most will recommend having you gutters inspected and cleaned twice a year. Once in the fall and again in Early spring or summer.
Check windows and Doors. Inspect windows and doors to ensure that the cool air stays in the hot air stays out. Check the caulk and paint on the interior and exterior of all windows and doors. Make sure that the unit operates properly and seals correctly when closed. Check door weather stripping and replace if necessary. This helps to keep out wind, water and insects.
Clean your grill or outdoor cooker. Cleaning your grill and inspecting the parts for deterioration will help to prolong its life and make it safer to use. Replacement parts are easy to find and less expensive then replacing the whole appliance.
Pressure wash the exterior. Important elements of maintaining your home's exterior is to routinely clean it, and the easiest way to do so is to pressure wash the exterior surfaces. Do it to remove dirt, stains, mildew and cob-webs, especially prior to painting. Before you wash, just ensure that you cover plants, electrical outlets, windows and doors to avoid any DIY mishaps.
Check deck or patio. Inspect decks and patios for deterioration and safety hazards such as loose boards and protruding nails loose handrails or broken concrete. Consider painting, staining or sealing these areas for another season of enjoyment. Tip: Pressure washing these areas prior to painting or staining should be considered.
Inspect recreational or play equipment. Making sure your kids have a happy and safe summer is a huge priority. Check these items for proper operation and possible dangers (e.g., Are swing sets secure, and do they contain any rusty bolts?). Also consider a fresh coat of paint of stain for these items as well.
Clean the clothes dryer exhaust duct. Your dryer vent can be a place of potential fire hazard. Have the exhaust duct inspected and cleaned to help prevent possible trouble. At the same time inspect washing machine hoses and drains. Replace hoses that show signs of wear or leakage and make sure the drain line is secure.
Have a safe and happy Summer!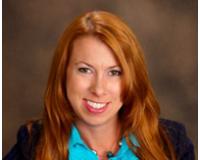 Author:
Allison Chappell
Phone:
256-529-8860
Dated:
June 9th 2015
Views:
282
About Allison: Military Relocation Specialist Associate Broker CSP ...