The Stage Is Set
Home Staging Do's and Don'ts
When selling or showing real estate you have just a split second to make an impression. Most buyers are not looking for reasons to buy a property; they are looking for reasons not to buy a property. They already like the home from pictures or descriptions they have seen in a listing or online. Now they are visiting the homes to see what can be eliminated from their list. This is where proper staging can really help to keep your home from being eliminated.

Staging is not redecorating. Don't get me wrong, sometimes new flooring or a new paint color are truly needed. True staging is using what you already have, reorganizing and decluttering to showing the space and how it can be used. You want to give perspective buyers vivid picture of how the space lives. You want them to picture themselves in that space. You want them to say, "I can see myself here." This creates an emotional attachment to room and property.
Staging do's:
Clean – The house must be clean. Dirty dishes in the sink, unmade beds, unwashed cloths, dirty floors and walls will turn any perspective buyer off. I always recommend a good deep cleaning, and then keep it that way! Don't think that buyers can look past it, some can't!

Lawn and landscape – A well manicured and maintained lawn will add curb appeal and tell buyer that the home is well cared for. Don't forget about weeds. Consider a professional weed service if needed. Fresh mulch and fresh flowers can go a long way – and cost little!

Fix it – Staging should not include major remodeling, but is should involve some minor repairs. Patch and paint walls, remove tired or worn-out furniture, take down pictures, replacing old or worn flooring, replace old or missing cabinet hardware, door knobs or bath hardware. These are minor expenses and can have a dramatic effect on how a home shows. (PS…most staging experts will tell you to focus on the kitchen, as it is one of the rooms most buyers focus on.)

Declutter - Weed out excess furniture, knickknacks and remove the "stuff"—toss it, donate it, give it away, sell it at a yard sale, or put it into storage. This way the house will seems more spacious. For buyers to imagine themselves in your home you should depersonalize the home; allowing buyers to see the house and not the contents. You may be really proud of your action figure collection, but no one else will see the room the same way. These types of things just distract buyers. Box them up and put them in storage!

Let the sun shine – Open window curtains and blinds. Natural light and do a lot for a room or space. The more natural light the better. If light is an issue in a particular area, work a light or lamp into your staging and make sure they are on when showing. Think light and bright!

Create flow – Use furniture and flooring to create a natural flow or traffic pattern between rooms and spaces. If buyers can see the natural flow to a floor plan they are more likely to buy. Furniture placement and flooring can help to achieve the desired effect. When placing furniture think… less is more!

Do you smell that? – Odors can be a power factor when buying real estate. Our sense of smell is our most powerful sense. Unfortunately, many seller become nose blind to their own smells. If you have dogs, cats or pets of any kind then you could have lingering odors. Cleaning, air fresheners and candles can help combat odors; just go easy on the fragrance. Also remember that food and cooking can also create smells that are difficult to eliminate.
Staging can be a fun and is an important part to the selling process. Part of this process is for you, as the seller, to begin to let go. It's natural for us to get attached to people and things. The process of staging can help you let go of the old so you can embrace the new. Staging offers the opportunity for a new perspective and an opportunity to embrace change.
Call me today for a complete listing checklist and a free home valuation. 256-457-8845.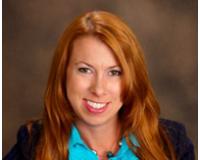 Author:
Allison Chappell
Phone:
256-529-8860
Dated:
January 2nd 2015
Views:
814
About Allison: Military Relocation Specialist Associate Broker CSP ...