Things To Do This Summer In The The Rocket City Part 3
One of the neatest things to do this summer in Huntsville is to check out the food trucks once a month. Each month downtown Huntsville has been hosting a food truck event, based on a different theme each month. Food trucks have been lining a section of Church Street and feature local and not so local specialty food trucks. Trucks called Badd Newz BBQ, Bigfoot's Little Donuts, On-On Taco's and my personal favorite the I Love Bacon truck. These are not the food truck of days past.


Now don't get me wrong, this boy is not new to the food truck scene, I just remember it a little differently. 25 years ago, dare I say it was that long ago, I was accustomed to eating from a food truck on a daily basis. You see, I worked construction at that time as a carpenter. Every day at 9, 12 and 3 the construction site would come to a grinding halt as a handful of food trucks would pull into the project. The trucks had whistles that they would blow alerting us to their arrival. At that time we fondly referred to them as the "Roach Coach" or "Barf Buggy."

So here is how it went down, at 9 the first trucks rolled in carrying coffee, pastries and doughnuts. All pre-made and ready for quick consumption. For a couple dollars you could get a cup of coffee and the pastry of your choice. At 12 noon the second round of trucks would pull in. These trucks were a mix of premade items like sandwiches, soups, bagged chips and candy bars. Most items were pre-packaged and ready to grab and go. One truck though, one truck, made fresh sandwiches. This was my favorite truck. They made a killer roast beef, made to order, sandwich that I loved. Again, for a couple dollars you received a sandwich, chips and a drink. Then at three the same trucks from the morning would roll back through. They offered the leftover pastries that did not sell that morning and snacks that were added for more appropriate afternoon consumption. I usually avoided the leftover pastries, and instead went for a cold Coke and a bag of peanut M&M's, just the right amount of sugar to get me to quitting time.

Today's food truck scene is much different. With Facebook, Twitter and Instagram, we the consumers follow the trucks. They post a location and we run to our favorite truck ready to consume whatever deliciousness they parlay. The food they serve is not the pre-packaged food I remember. Today these trucks are full-blown kitchens on wheels serving made to order, upscale and creative items. A far cry from the food trucks of my youth.

At the Huntsville Food Truck Event we had the chance to sample from only two of the trucks. The lines were long and the crowd was large, but we did manage to try a couple items. We ate from the truck called Fire and Spice. They offered a pulled pork quesadilla that was really good. Their BBQ sauce was a great complement to the pork, just enough sweet and spice. We stood the rest of the night in line for the I Love Bacon truck. Unfortunately, by the time we made it to order they had depleted their ingredients and were only serving 1 original menu item (which was what I wanted anyway) and a 'leftover menu'. So we had to settle for what they did have, and as you can guess everything came served with bacon. I had the sandwich they call the Willie Nelson. It was a pulled pork sandwich with a homemade slaw and of course bacon. The tangy slaw dressing and the pork was really good together. I would order it again.

So if you get a chance check out next month's Food Truck Event in Downtown Huntsville. We just might see you there!

For more information on the Huntsville Food Truck Event…
http://ourvalleyevents.com/huntsville-food-trucks-directory/
http://www.downtownhuntsville.org/featured-events/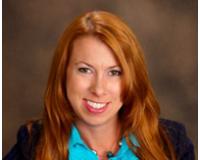 Author:
Allison Chappell
Phone:
256-529-8860
Dated:
July 23rd 2014
Views:
466
About Allison: Military Relocation Specialist Associate Broker CSP ...