Top 10 Reasons To Use A Realtor
I hear all kinds of reason why people feel they do not need a Realtor to buy or sell a home, most of it centers on money. Think of it this way, how much money do you stand to lose by not hiring a Realtor? Here are a couple good reasons to hire a Realtor. Like my dad says…"Son, you get what you pay for!"
10. Education and Experience
We are the expert…Realtors have the education, certification and experience needed to navigate the home buying or selling process. When you have a cold you go to a doctor, when you need legal advice you go to a lawyer, when your car breaks down you take it to a mechanic. So why would you not use a Realtor, a real-estate expert, when buying or selling a home?
9. Realtors Provide a Buffer
Whether listing or buying a new home a good Realtor will act on your behalf and provide a buffer between all the parties. Our nonbiased approach helps to control emotions and make the process a smooth one. There might be bumps along the way, but it is nice to know you are not alone and you have an expert working for you to help deal with the bumps. Second, we will answer the phone, send the emails, and make the appointments so you do not have to.
8. Neighborhood and Local Knowledge
Realtors live and work right were you do, or where you want to. Realtors, because of our networking and experience, can provide a vast amount of information about a neighborhood or area of interest. This inside knowledge can be a great asset to you during the buying and selling process. I cannot tell you the number of neighborhoods we are in and out of in a given week. We see every side of each community and can provide information that you may not otherwise see.
7. Pricing Guidance
We have the tools to help you make decisions about listing or purchasing a home for the right price. A Realtor can provide you the information necessary to make well informed decisions. This will minimize the time your home is on the market or help you make an offer at the right price at the right time.
6. Market Data and Market Conditions
Realtors also have the best tools for providing detailed information during the process. A realtor provides information about the market and market conditions so you can be prepared for whatever comes your way. We can provide information such as average days on market, median sales price and price per sq ft. Along with this, we can provide Competitive Market Analysis (CMA's) and absorption rates. All of this is vital information to anyone who is buying or selling a home.
5. Professional Network
Most Realtors have spent years making contacts and we knows professionals from all different walks of life. We can make recommendations about home inspectors, termite professionals, surveyors, landscapers, builders, attorneys, bankers, handymen and just about any other professional service you might need. This helps to provide for an easy and smooth process from start to finish.
4. Negotiating Skills
Reality is, most people hate to negotiate…Think about your last car buying experience. A Realtor is trained to negotiate, and the good ones, continually train in the art of negotiating. Our unbiased position can help you look at the situation and come to a clear and profitable end. Our goal is to work hard and find a happy meeting of the minds so we can all make it to the closing table.
3. Stress Free Process
We are trained and skilled at handling the paperwork, scheduling and negotiating. This about this…if you were going to list your home today, what contract would you use? Where would the closing be? I bet you would have to think about that for a while. We come ready to handle all the paperwork and we know the process. When and where to deposit earnest money, when to schedule the home inspection and when do we need a contract addendum and why. We make the process easy so you do not have to worry.
2. Beyond the Closing
A Realtor will be there for you after the closing to help answer questions and provide information as needed. Where is the water company located? What do I have to do when my Deed is mailed to me? Where should I go to purchase a refrigerator? Where did the builder get the paint for the master bedroom? What's the best grocery store close to my house? Our relationship will not end at closing.
1. A relationship for the future
We will still be here after you have purchased your home, when you have out grown it, or it has outgrown you. Or maybe that promotion came through and you are ready to move up. Whatever the situation you will know you have a friend in the real estate business and you know a Realtor that can help you.
Maybe in the past you have felt you did not need a Realtor, or maybe you have used one in the past and did not receive this level of service. I would say that maybe it is time to look at the
Huntsville
A-team. Let us know how we can help! Call or visit us today.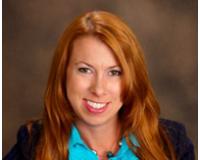 Author:
Allison Chappell
Phone:
256-529-8860
Dated:
August 13th 2014
Views:
503
About Allison: Military Relocation Specialist Associate Broker CSP ...