What Is Keeping You Out Of The Game
As interest rates continue to stay historically low many buyers are still sitting on the fence. First-time and move-up buyers still have some obstacles to overcome when it comes to buying a home.
http://realtormag.realtor.org/daily-news/2015/07/24/mortgage-rates-ease-from-yearly-high
Unfortunately, interest rates are not the only factor when it comes to home buying. New reports show that housing affordability is becoming an issue with many buyers, especially first-time buyers. The housing industry, as a whole, has seen a comeback and many markets have recovered or are on the road to recovery. This recovery is driving up median single-family home prices; sounds like good news, right!
The issue is that income levels are not keeping pace with home prices. As the economy continues to struggle many families are seeing rising cost in several areas. As groceries, fuel, utilities and other expense rise, workers have less and less money for housing. The truth is that, lower interest rates are just not enough to offset the difference between rising home cost and stagnant incomes.
http://www.realtor.org/sites/default/files/reports/2015/embargoes/hai-05-2015/hai-05-2015-housing-affordability-index-2015-07-10.pdf
From January of 2012 to May of 2015 the Housing Affordability Index* had dropped from 196.5 to 159.7. That is an 18% decrease, meaning fewer people can afford a home today as compared to 2012. This is due to the median home price increasing almost 30% from $177,200 to $230,300 during that same time, while the median income has only increased 6.5% from $62,527 a year to $66,608 a year. As you can see, wages and income have not kept pace with increasing home values.
http://realtormag.realtor.org/daily-news/2015/07/15/what-first-time-buyers-are-willing-sacrifice
http://themreport.com/news/data/07-14-2015/more-millennials-are-willing-to-sacrifice-conveniences-for-homeownership
The bright light at the end of tunnel is not a train! There are still plenty of ways to afford a home. One way is through a dedicated savings plan. One recent study showed that, "65 percent of people polled between the ages of 24 and 34 were willing to forego modern conveniences in order to save for a down payment to purchase a home." So, what are they willing to give up? According to the study they were willing to forego thing like cell phones, Internet, cable TV, and even Starbucks to save for the down payment on a home.
Look at it this way, a $5 cup of coffee, every day for a year, adds up to $2,500 a year. If two people in the household did that, you could save over $5,000. Now think about this! Add eating out once a week, which cost me and my family about $50 a trip, and you could save another $2,500 a year. Put it all together and you just saved $7,500.
Even though there are many factors that play into the affordable housing game, with a little creativity and dedication home ownership is not that far away.
Let me know how my team and I can help you find your dream home today!
*The Housing Affordability Index measures whether or not a typical family earns enough income to qualify for a mortgage loan on a typical home at the national and regional levels based on the most recent monthly price and income data.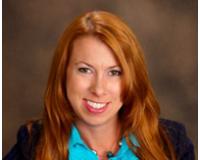 Author:
Allison Chappell
Phone:
256-529-8860
Dated:
August 4th 2015
Views:
570
About Allison: Military Relocation Specialist Associate Broker CSP ...