What Is Right For You
With many different mortgages available these days buyers ask…"What type of mortgage is best?" Well, I wish I knew the answer to that question. What is right really depends on you! Today there are many options available to buyers. There are Fixed Rate mortgages, ARM's and Hybrid Mortgages, couple these with FHA, VA and Conventional and you have a lot of options. When looking at your finance options here are a couple things to consider.

Fixed Rate Mortgages are the most common, and with rates today they really make sense. The term, or time frame, of those loans typically allow for a 30 or a 15 year note. Make sure to ask your lender to help you evaluate both options. You may be surprised how affordable they can be.

Adjustable Rate Mortgages are less popular, but still an option for some people. This is a loan that has an interest rate that changes over time. You may start out at a lower rate for a fixed period of time, but the rate can change. Things to ask about with an adjustable rate mortgage are initial rate, index it's tied to, period and cap. Again, your lender should be able to give you options and examples. I remember my first home loan was a 3 year adjustable rate mortgage. We chose that option at the time because we expected interest rate to go down over the next several year. We were lucky, as they did and our payment adjusted down as well.

A Hybrid Mortgage has a mix of fixed and adjustable mortgage characteristics. It will typically have a longer fixed period up front and then adjust annually after that. Many people who plan to refinance in several years will choose a hybrid mortgage to take advantage of the initial lower rate. Again, the questions to ask are… rate, index it's tied to, period and cap. Whatever is right for you will depend on several variables, but a qualified loan officer should be able to show you examples and walk you through the benefits and pitfall of all your options. Kim Moon, with First Bank, is a fantastic local resource who could answer any and all of your financing questions. You can reach her at kmoon@firstbankonline.com.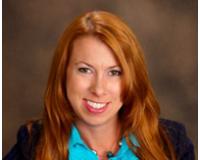 Author:
Allison Chappell
Phone:
256-529-8860
Dated:
March 13th 2014
Views:
3,314
About Allison: Military Relocation Specialist Associate Broker CSP ...