Who Said Pizza Is Only For Dinner
OK, if you are anything like me and my family we watch very little TV. But when we do watch TV it is likely to be the Cooking Channel. I don't know about you, but Diners, Drive-ins and Dives, with host Guy Fieri, is one of our favorites. Recently the show has been reviewing past venues in a themed format. The other night they had a 10 best pizza shows. Who doesn't love pizza, right!

One of the pizzas featured on the show was a breakfast pizza with eggs on it. Well this struck a chord with us. We love breakfast and eggs just as much as we love pizza and who would have thought to combine the two. So my wife and I began a discussion of how we would build the ultimate breakfast pizza and what is should have on it.

Here is what we can up with. First, it would have to be thin crust, because we believe thin crispy dough is a foundation to any pizza masterpiece. Second, similar to the pizza in the show, a red sauce would not cut it. We choose white cheese sauce, or alfredo, to start things off. Then we thought, "How can we add a healthy element and a little color?" Well that question we answered with fresh baby spinach. But, let's not go to healthy. The next ingredient held true to the breakfast theme by adding crispy crumbled bacon. To complement the white cheese sauce we then sprinkled lightly with shredded mozzarella. Lastly, we topped the pizza with three sunny side up eggs. Here is the recipe and we hope you enjoy it as much as we did.

Breakfast pizza (that is good any time)

Ingredients:
-Pre-made pizza dough
-1 jar of alfredo sauce
-Fresh baby spinach
-Pre-cooked bacon (cooked crispy)
-Shredded mozzarella
-Salt and pepper
-eggs (we used three, but use more if you like)

Instructions: Preheat oven to 425. Roll out or toss your pizza dough until thin, Place dough on a sheet pan or stone coated with cornmeal. Spread a thin layer of cheese sauce (alfredo) over the entire dough. With the thin crust go easy on the sauce. Evenly distribute the spinach over the pizza, again less is more and just make sure you have enough to get some in each bite. Lightly sprinkle with mozzarella and salt and pepper. Cook pizza for 12 minutes before adding the eggs, while the pizza is in the oven lightly cook eggs so they just start to firm up, but don't cook them all the way. Place the eggs on pizza and put back in the oven for another 5 to 7 minutes. Enjoy!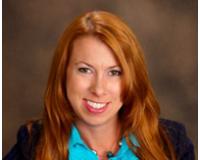 Author:
Allison Chappell
Phone:
256-529-8860
Dated:
March 26th 2014
Views:
4,077
About Allison: Military Relocation Specialist Associate Broker CSP ...